DOT Physicals in East Dubuque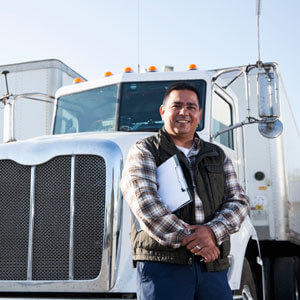 If your license requires a Department of Transportation physical, Dr. Effertz at Effertz Chiropractic and Wellness Center, Inc. is certified to perform them. Your DOT physical doesn't have to take place at a clinic, hospital or other costly facility. Instead, you can come here and get the efficient, friendly service you need.
Affordability and Convenience
Dr. Effertz will perform the same physical screening you would get at a medical doctor or hospital-based clinic. We keep the process quick so that you don't have to worry about taking too much time out of your day. We're able to get you in right away without having to wait for weeks for your appointment.
How to Prepare for Your DOT Physical
There are a few things you should be sure to do before your physical: bring in your license and glasses, if you need them to drive. Stay away from caffeine and tobacco, both of which can raise your blood pressure. If there is anything else you can do to lower your blood pressure before you come in, we recommend you do so.
Your Full Examination
We provide all the paperwork you'll need to fill out. Dr. Effertz will perform a full examination, including looking at your eyes, ears, nose, throat and cranial nerves. This evaluation is designed to make sure that you have generally good health and are fully capable of driving a truck. If we identify anything we think needs further attention, we'll be sure to discuss it with you.
In total, your DOT physical with us takes just 15-25 minutes. You'll receive your card on the day with no waiting.
Out-of-State Drivers Welcome
Dr. Effertz can provide a DOT physical for people who live in other states. If you're visiting our community from another area, you can still have your DOT physical performed at our office. We'll be happy to get you in quickly.
Get your DOT Physical in East Dubuque taken care of. Contact the team at Effertz Chiropractic and Wellness Center, Inc. now!
CONTACT US »
---
DOT Physicals East Dubuque IL | (815) 747-6548